A Month of Modular Synth Sounds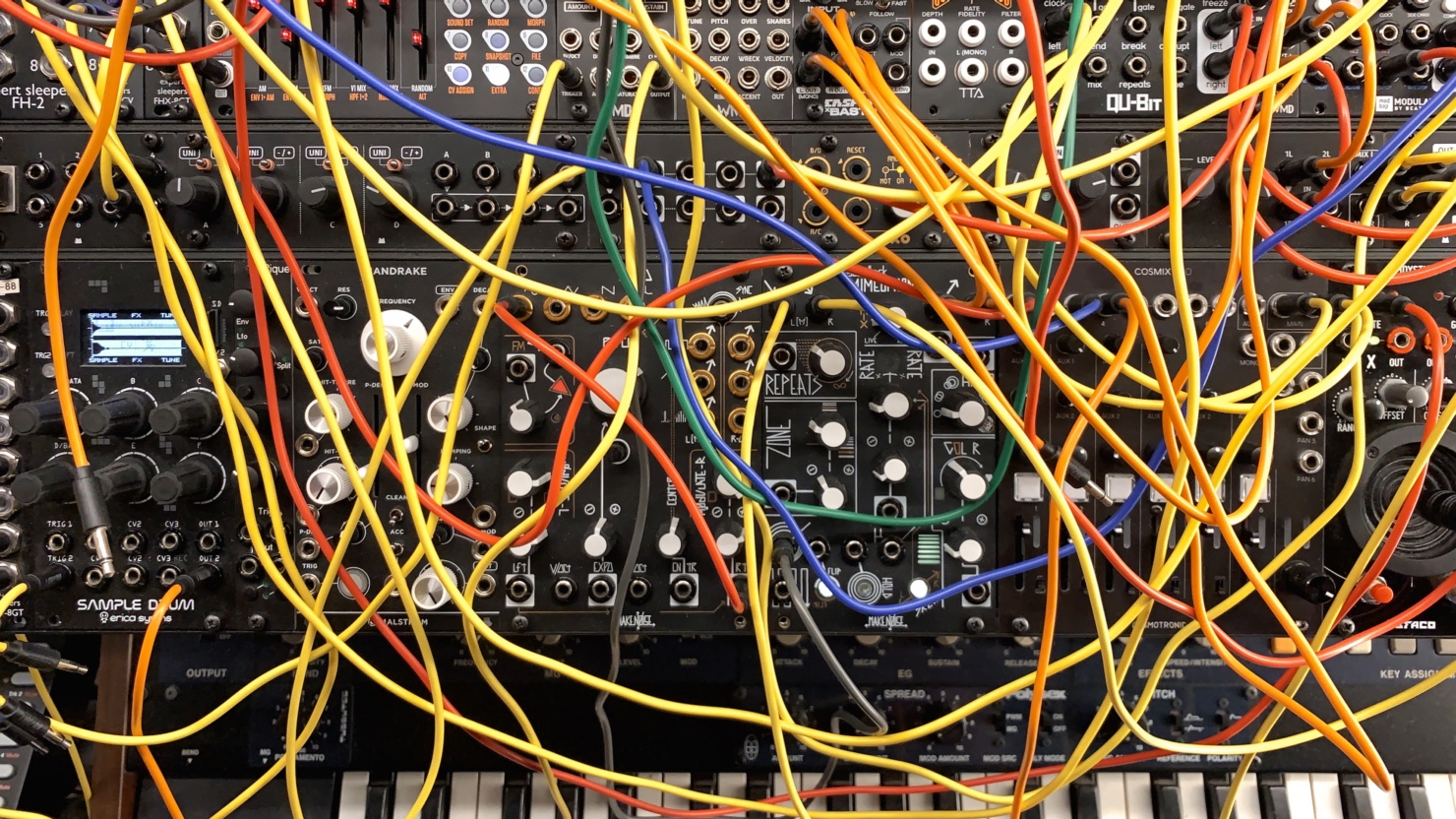 2022 was a pretty slow year for Wavparty. I had just started a new job and most of my creative energy was going into my own music. But I do have a dream of making sample-slinging more than just a hobby so I decided to build some momentum in 2023 with an ambitious project: FEBEURORACKARY 2023.
Every day in Februrary I released a free sample pack of sounds from Eurorack synthesizer modules. The result: 28 sample packs, 780 total samples, 75 loops, 22 Ableton instruments.
Some thoughts:
I'm a big fan of setting up a routine that forces me to produce things. When I get in a rut I'm always surprised at how well this works.
I thought I was going to spend January doing a bunch of prep work and getting a lot of these sample packs ready. Turns out I didn't do that and went in without a plan. It worked out okay!
The most labor-intensive part of making Wavparty sample packs for me is all the auxiliary stuff: making a demo track, preparing Ableton projects, editing videos. I didn't do any of that stuff for the 24 mini packs and it felt very liberating!
The mini packs were also a great way to try out some weird ideas, like using Maths as an oscillator. I got some good experience with a few modules I hadn't gone deep with.
I'm not going to leave these free packs up for very long. At this point I feel like there is an overwhelming amount of stuff on Wavparty and I'm probably going to move to a finite lifespan for sample packs. We'll see!
It feels like I should figure out how to promote this stuff. Shit man, I dunno.
I'm pretty pumped for some more cool Wavparty stuff coming this year. Let me know if you downloaded any of these packs and made something cool!
---
1 comment
Leave a comment (comments are moderated, they might take a while to appear)